pet bottled water blow molding machine
The pet bottled water blow molding machine is a new generation of large-capacity blow molding machine developed by the company. It can blow 5L-20L in size, fully automatic operation, and can blow 1800 bottles/hour, with fast speed and stable operation.
pet bottled water blow molding machine
Scope of application: It is especially suitable for large-scale bottled water below 20L, such as 5L bottled water, 18.9L five-gallon pure water bottled water produced and sold by water plants, purified water plants, and bottled water plants.
Features:
1. Equipped with a hoist with a return device developed by the company, the preform can be loaded quickly and prevent the preform from being stuck.
2. Modular chain transmission, stable transmission and high efficiency
3. The infrared oven is heated at a constant temperature, and the rotary preform heating system ensures that the preform is heated evenly
4. Double crank arm clamping structure design, tonnage level clamping force
5. Automatic operation, no need for manual intervention, simple operation
6. Low energy consumption, high output and small footprint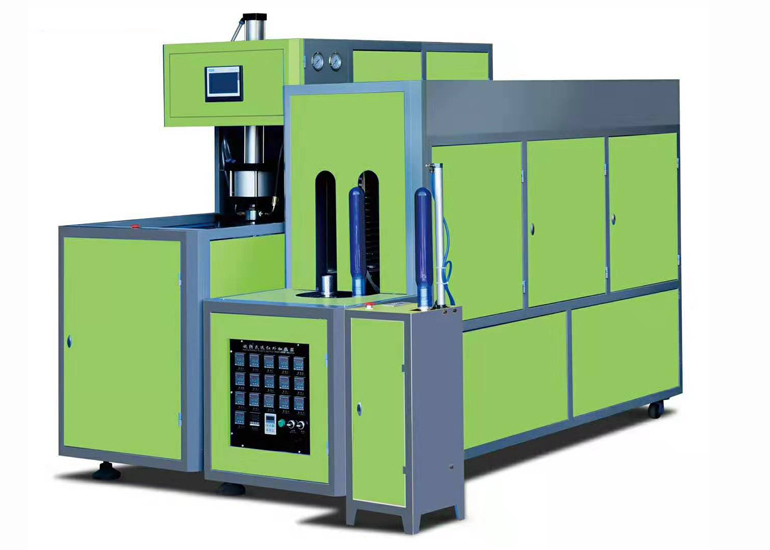 Category
project
BG-20L
Host
Product capacity
20L
Yield
200-300pcs/h
Product caliber
≤65mm
Template size
420x660mm
Mold thickness
350-420mm
Clamping stroke
≤350mm
Clamping force
80KN
Stretching stroke
530mm
Working pressure
≤1.0Mpa
Blowing pressure
≤4.0Mpa
Blowing power
2Kw
Host weight
2500Kw
Host size
2800*720*2160mm
Oven
power
10Kw
weight
800kg
size
2200*750*1800mm
Professional blow molding machine manufacturer

TAIZHOU BORG BLOWING MACHINE SAMRT EQUIPENT CO,LTD.
---