Introduction to the advantages of our PET blow molding machine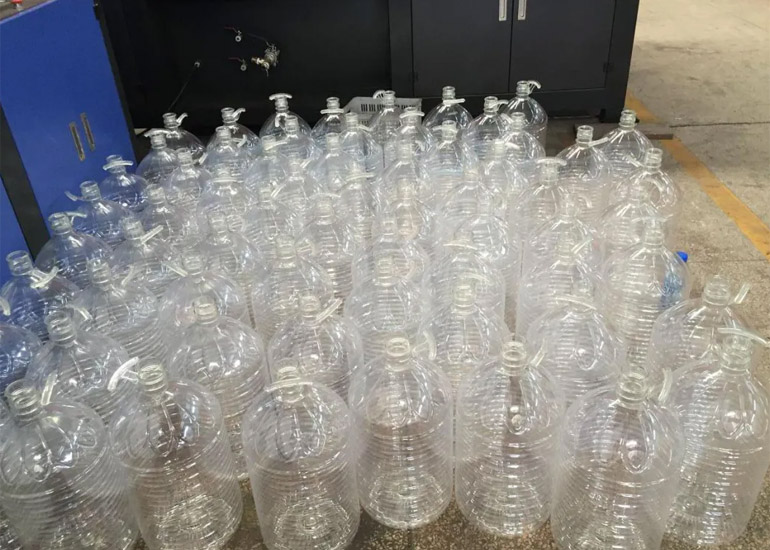 Blow molding machine is a kind of equipment that makes plastic particles into hollow containers through blow molding process. The more common models include one-time hollow extrusion blowers that use PP and PE, and two-time molding that uses PET, PC or PP. Injection stretch blow molding machine, as well as the newly developed multi-layer hollow extrusion blow and stretch blow molding.



Most blow molding machines are still two-step blow molding machines, that is, plastic raw materials must be made into preforms before blowing. Nowadays, environmentally friendly plastics made of PET are commonly used. Blow molding machine: After the liquid plastic is sprayed out, the wind blown by the machine is used to blow the plastic body into a certain shape of the mold cavity to make a product. This kind of machine is called a blow molding machine. It is also a kind of blow molding machine, namely hydraulic blow molding machine.



The tubular plastic parison obtained by extrusion or injection molding of the thermoplastic resin is placed in a split mold while it is hot (or heated to a softened state). After the mold is closed, compressed air is injected into the parison to blow the plastic parison It expands and clings to the inner wall of the mold, and after cooling and demolding, various hollow products are obtained.
Professional blow molding machine manufacturer

TAIZHOU BORG BLOWING MACHINE SAMRT EQUIPENT CO,LTD.
---