In short, the fully automatic bottle blowing machine is an automated intelligent bottle blowing machine equipment. Currently
Borg company adopts Germany advanced technology to develop the PET high speed energy-saving full automatic bottle blowing machine. Using servo motor for loading, stepping,clamping and driving. I
The Mexican exhibition ended in a tense rhythm,Thank all our customers for their concern and support。I look forward to meeting you again in China.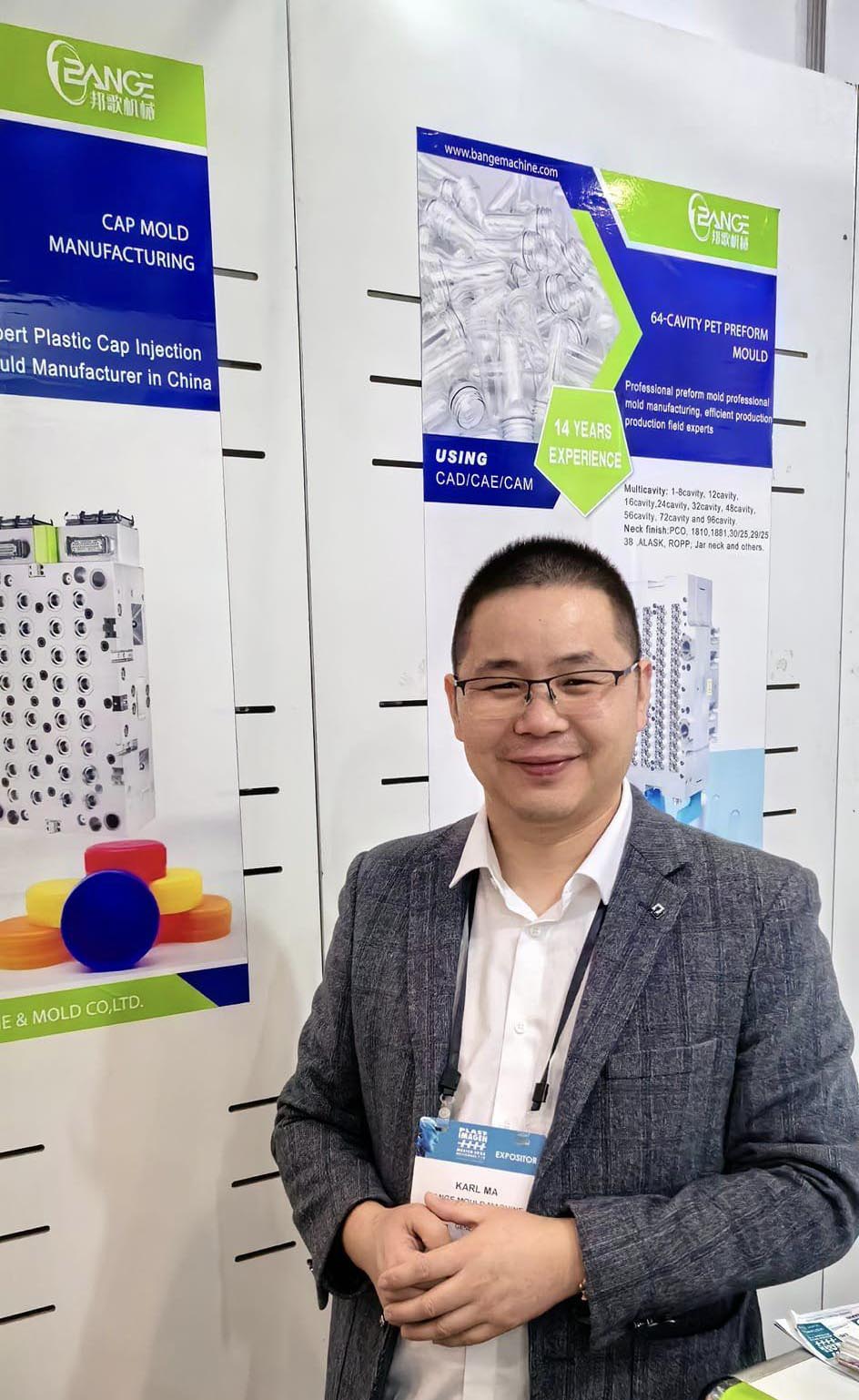 Thank you very much for your long-term support to our company. On the occasion of the Mexican Plastics and Rubber Conference, we sincerely look forward to your visit and your arrival.Exhibition date: Time: 2023.11.7--11.10
1. Purpose: To enable the equipment to maintain the best performance status and prolong the service life to ensure the normal production.2. Scope of application: suitable for repair and maintenance of molds.3. Regular inspection and maintenance: It is...
It can blow cans, spiral cans, hydroponic plant bottles, pesticides, civilian medicine bottles and other wide-mouth bottles of various specifications and shapes of PET materials within 100 calibers. The output is 1500-2000 bottles per hour, depending ...
Customization: We have a strong R&D team that can develop and produce products based on drawings or samples provided by customers;
BORG MACHINERY has been engaged in plastic bottle blowing machine research,development and production more than 10 years.
The automatic high-speed blow molding machine is suitable for blowing various plastic containers and beverage bottles made of PET. It is widely used in blowing various carbonated beverage bottles, pure mineral water bottles, juice bottles, oil bottles...
This equipment can also blow other large-capacity packaging containers above 2L, such as carbonated beverages, fruit juice beverages filled at medium and low temperatures, mineral water, pesticides, etc.