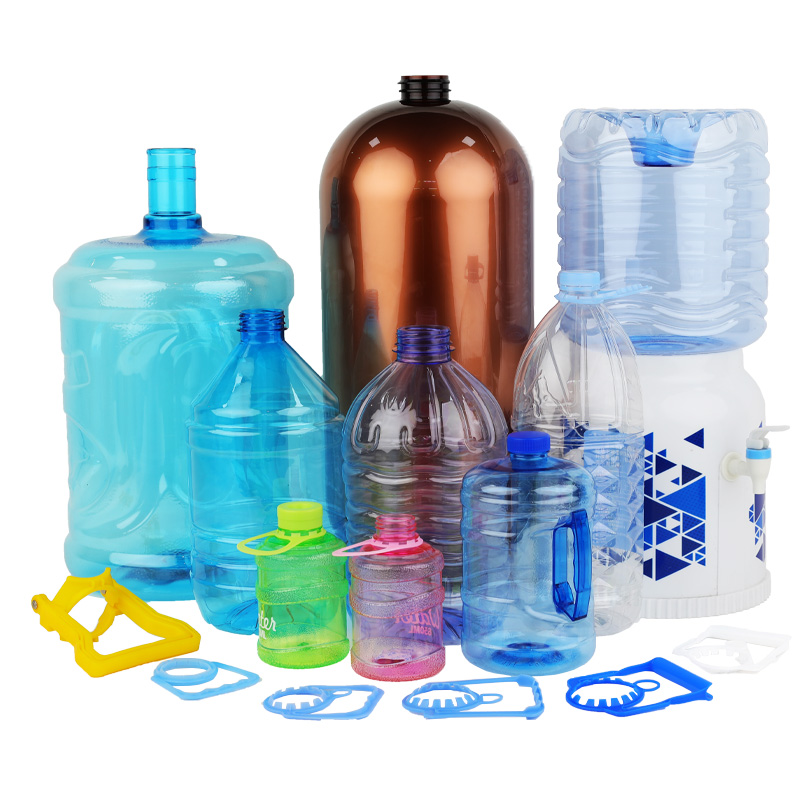 At present, most automatic PET blow molding machines use infrared lamp heating. The heating box is divided into multiple independent areas, and the temperature is controlled separately.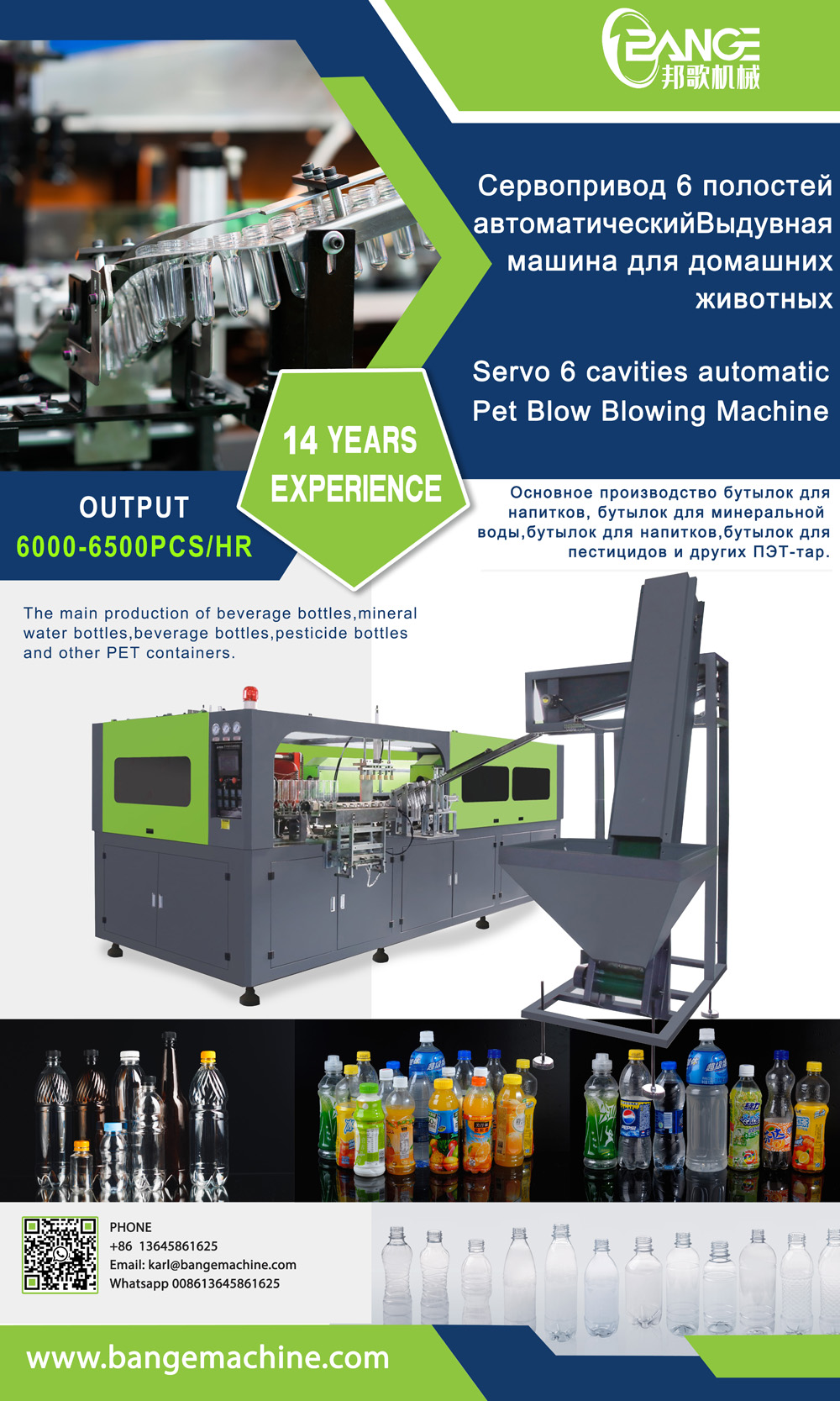 The automatic bottle blowing machine is a two-step blow-down automatic blow molding equipment of our company. From one out of one to one out of six cavities, it can blow up to 1.5L. It is suitable for blowing any bottle with PP as raw material. Shaped...
Our BG series Full Automatic Stretch Blow Molding Machine offers two cavities, one and six, for a variety of production sizes depending on your operations. This machine produces containers with a two-liter maximum, ideal for all kinds of wide-mouth an...
Thank you very much for your long-term strong support to our company. On the occasion of the 26th Russian International Packaging Industry Exhibition ROSUPAK2023, we sincerely look forward to your visit and look forward to your arrival.Exhibition Date...
The 5L-2-cavity automatic blow molding machine is a two-step linear automatic blow molding machine (two-step blow molding machine) developed by BANGE after years of research and development. Series blow molding equipment minimizes production costs and...
1. Full-servo high-speed blowing machine is currently my company's most advanced, fastest model.2. Clamping, stretching, displacement are driven by servo motor.3. With high speed, high precision, good stability, energy saving, environmental protection...
The edible oil PET bottle blow molding machine can have 3 cavities, and a single cavity can produce 5 liters of PET bottles and edible oil bottles. This edible oil PET bottle blow molding machine can also blow other large-capacity plastic packaging co...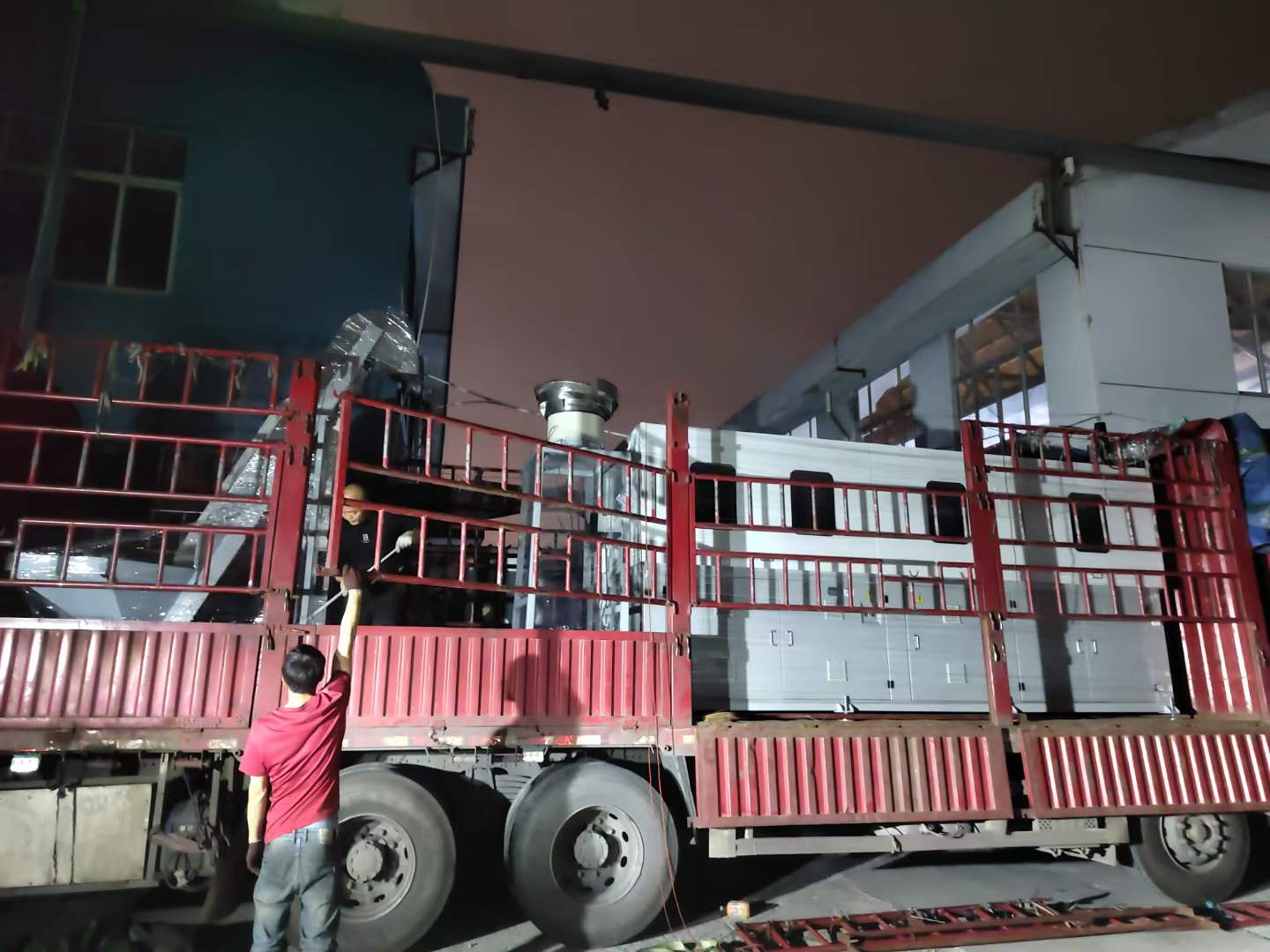 The production of the automatic blow molding machine equipment is completed, it is being loaded, and it is ready for delivery
Automatic 2 cavity PET bottle blow molding machine is used to blow bottles from PET/PP/PE perform which can be bought directly from the market. we can also supply the preforms with different sizes. We will help to design the bottle shape basing on cli...
Buy PET bottles directly from the market for blowing PET bottles. In front of the current bottle model, we have designed a bottle shape based on the needs of our customers. Our general rule is based on bottle type product weight.Suitable for food, oil...