pet plastic raw material + injection molding machine (preform mold) + preform + blow molding machine (bottle mold) + bottle product
When the automatic bottle blowing machine is processing, it is necessary to pay attention to some temperature control to ensure the production of suitable plastic bottles.
BG-A2 is the fastest liner bottle blowing machine in mainland of China by now. It reaches around 4200BPH for 350ML bottle. Its baking tunnel is separated from the blow station so that time for mold
Product Application1. Bottle Type: Carbonated bottle, mineral water, oil bottle, cosmetics, beverage bottle, cosmetic bottle, medicine bottle, etc. 2. Bottle size: Below 2000ml, neck diameter: 15- 38mm. We have 2/4/6/8 cavities, up to your production...
The blowing machine is suitable for the blowing production of plastic bottles such as drinking water, pure water and mineral water...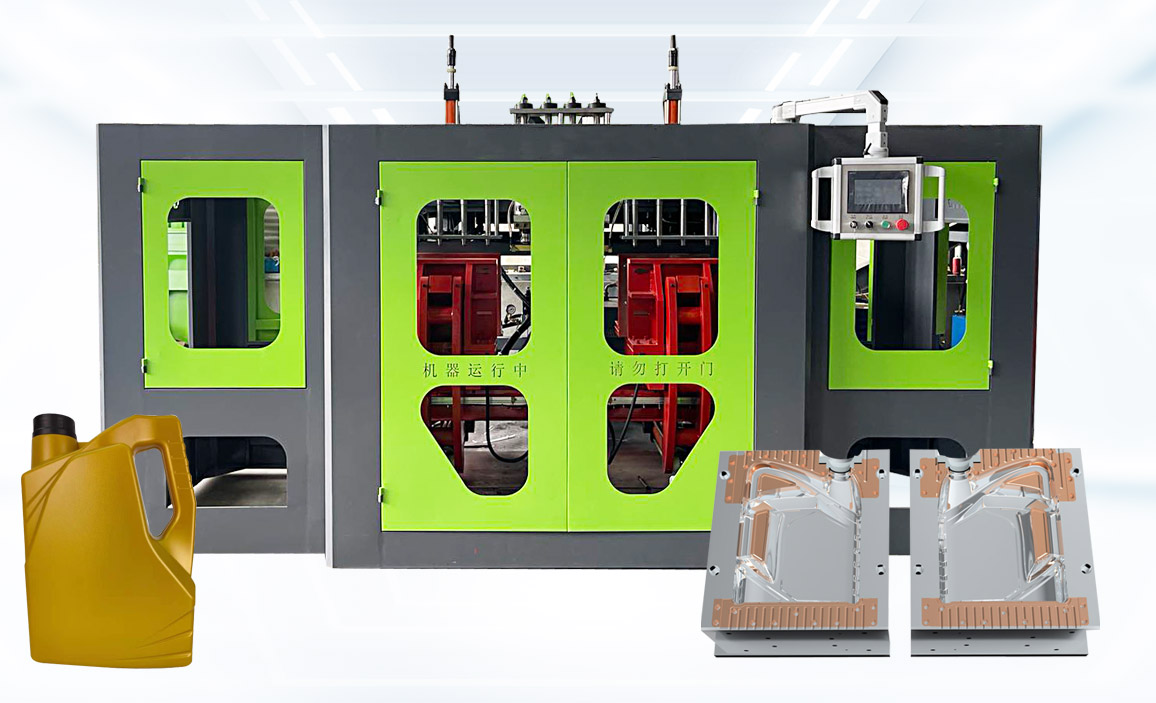 Extrusion blow molding machine is used to produce all kinds of the hollow plastic containers for foods, toys, beverages, medicines,chemical products, pesticides&detergents, water bottles,milk bottles,medical bottles,oil bottles,plastic balls,cosmetic ...
1. What is a blow molding machine?Bottle Blowing Machine (Blow Molding Machine) refers to a machine that blows bottles. The most simple explanation is a machine that can blow plastic particles (soften into liquid) or finished preforms into bottles thr...
The 20-liter super-large oil bottle automatic servo energy-saving blow molding machine is a linear automatic blow molding machine specially developed for large-capacity bottles.
PET bottles with the handle; the integral handles PET bottles range is from the 0.1L up to 20L. The special designed air cooling spot and handle insert type of blow moulds are applied for blowing the handled bottles, also the post handle
Backed by 15 years of expertise in PET packaging and blow molding, BORG blow molding machine solutions bring you quality, safety, process flexibility, competitiveness and environmental friendliness. At each step, our experts will create the right solu...