6 Cavity Full Electric Pet Bottle Container Blowing Molding Machine
6 Cavity Full Electric Pet Bottle Container Blowing Molding Machine
Advantages of PET Bottle Blow Moulding Machine
1. Semi-closed heating structure, even perform heating, low reject rate.
2. Man-Machine Interface control panel simplified operation.
3. High pressure air recycle system, which can save about 50-60% high pressure air, and save investment for low pressure air compressor, reduce energy lost.
4. Stable machine structure, low noise.
5. Drawer mould-fix structure facilitates mould exchange for different bottle shape.
6. Linear structure, modular design, easy maintenance.
7. The filling temperature can be up to 95ºC

PET Bottle Blow Moulding Machine is one of high-quality Blowing machines made by BG PET Bottle Blowing Machine Supplier and Manufacturer from China.
---
1.Cooperated Brand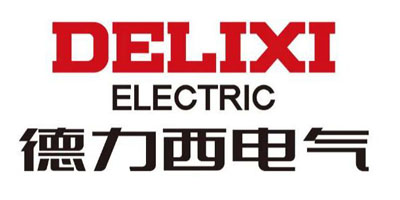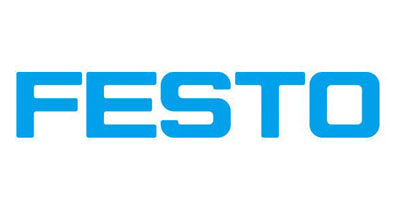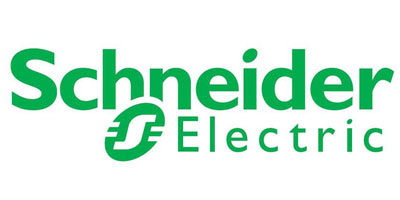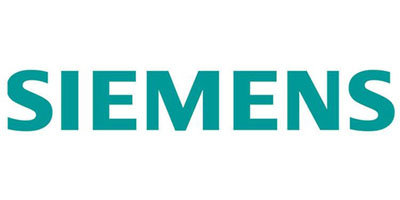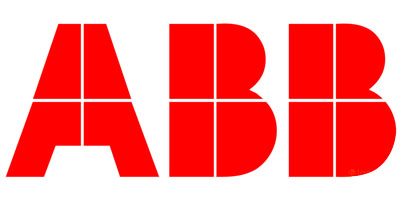 2.MAIN COMPONENTS
Private server host.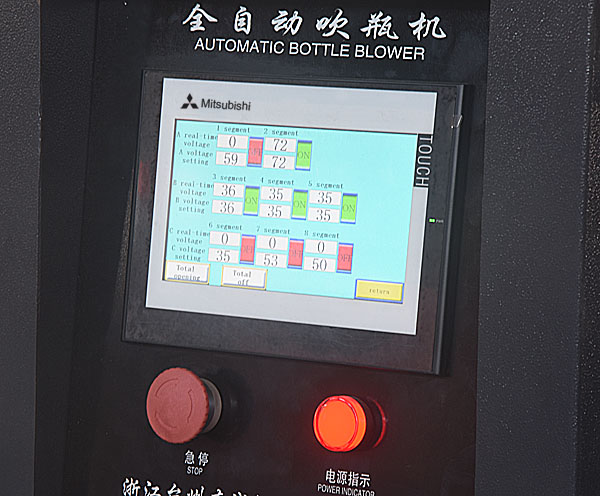 PLC control Brand: Mitsubishi Option Brand: Siemens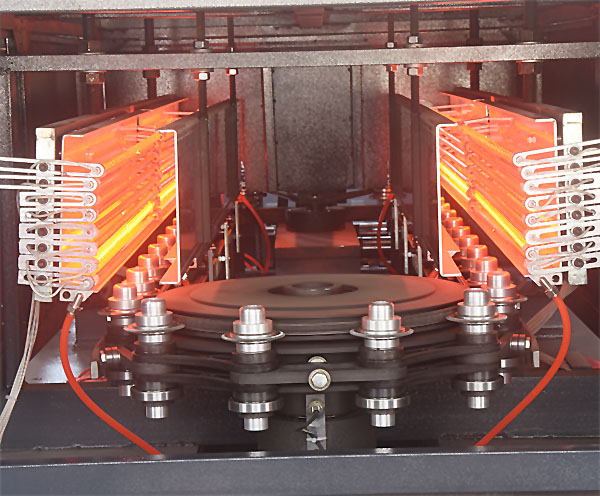 Infrared heating lamp tube Ruby Lamp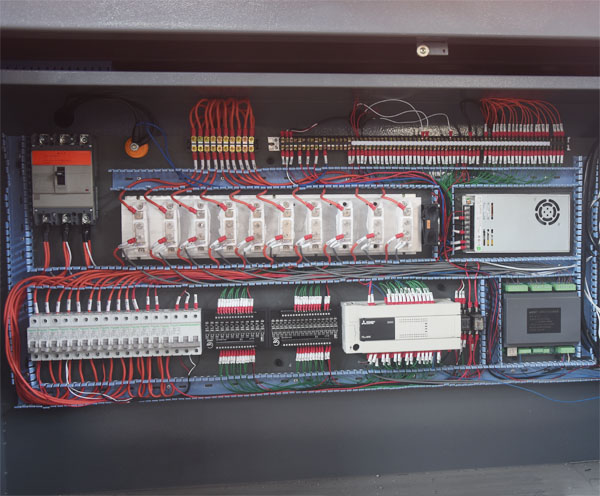 Central Processor.
Mold lock.--Servo motor system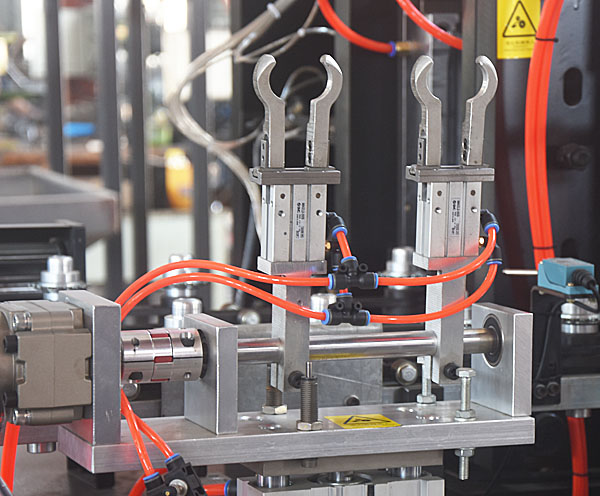 Cylinder MSC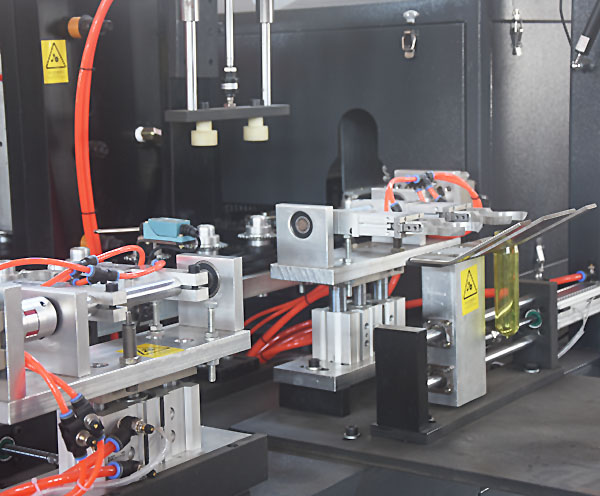 Flip the cylinder,festo...
Blowing vale Fisto..
---